How to Win the Science Fair When You're Dead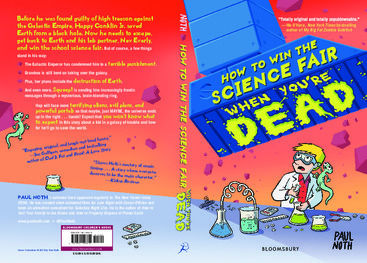 Written by Paul Noth
Illustrated by Paul Noth
New Yorker cartoonist Paul Noth continues his funny, illustrated series about a boy, his inventive and quirky family, and a giant, galactic adventure.
It's safe to say Happy Conklin Jr. is the only 10-year-old who accidentally sold his entire family to aliens. And he might have opened a black hole in the middle of class when trying to impress his lab partner. But now he faces the biggest threat of all—Grandma.
Hap's Grandma isn't like normal grandmas—she's trying to overthrow the Galactic Emperor to rule over all, and she thinks Hap is her perfect partner in crime. Hap knows he has to stop her to save the universe. But that's easier said than done, what with giant robots and the like coming after him, and he'll need the help of his family, friends, and some very unlikely allies to do it.