The Kooky Kinkajou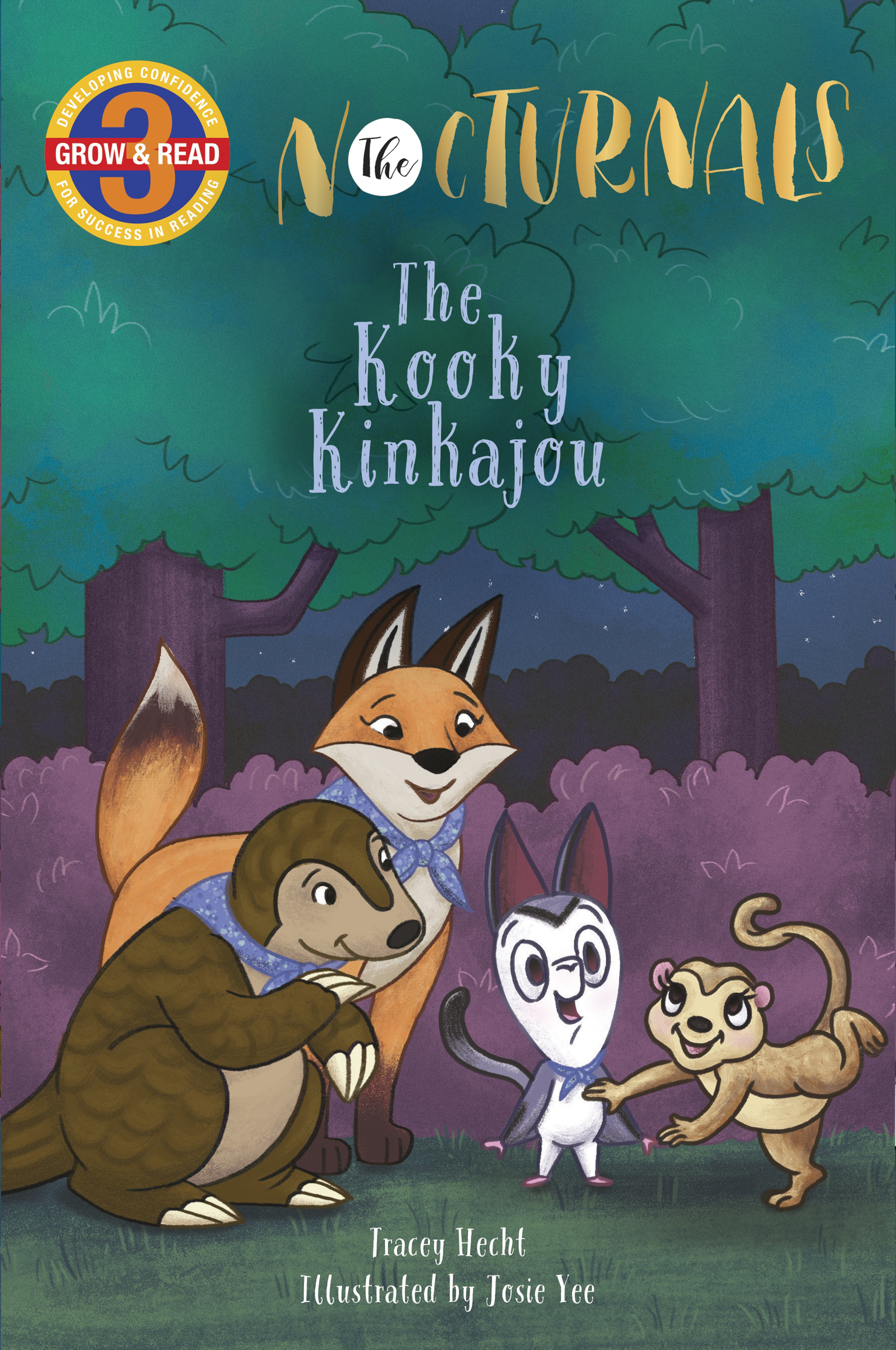 Written by Tracey Hecht
Now children ages 5-7 can join the trio of unlikely animal friends in a new Grow & Read Early Reader story with the Nocturnal Brigade.
Tobin, Bismark, and Dawn are bored. There's nothing to do! So when Karina the kinkajou comes along, she gives them a lesson on using their imaginations. Soon the three nocturnal friends are following Karina and the 'sparkle sprite' over rivers, under waterfalls, and to the end of a rainbow.
Includes bonus Nocturnals fun facts with a glossary of kooky words (Ages 6-8)
Themes include friendship, imagination, and accepting new ideas.