Secondhand Heroes: In The Trenches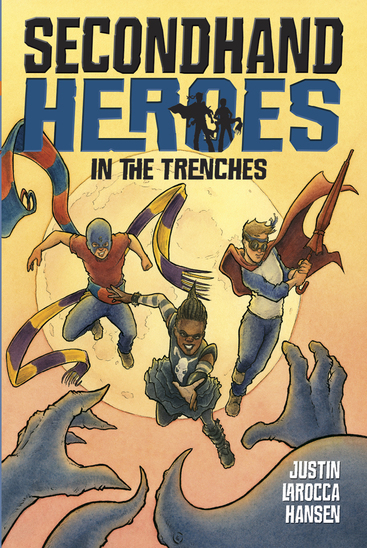 Written by Justin LaRocca Hansen
Illustrated by Justin LaRocca Hansen
Fans of Amulet, Zita the Spacegirl, and Hilo will love this second volume in the Secondhand Heroes graphic novel series.
Two ordinary objects turned a pair of brothers into superheroes. Now they must fight the evil Trench right in their own neighborhood.
When Tuck and Hudson return from their first adventure as the superheroes Stretch and Brella, they're still reeling from the shock of their newfound powers. But there's no time to slow down. Trench, a supervillain whose powers came from the very same garage sale where Tuck and Hudson found their magic scarves and umbrella, lives around the corner—and he's out to get the brother superhero duo. With help from their squirrel companion, Steen, and another newly minted superhero, a neighborhood girl named Elvira, the brothers keep fighting the good fight, with plenty of action and adventure along the way.way.