The Scarecrow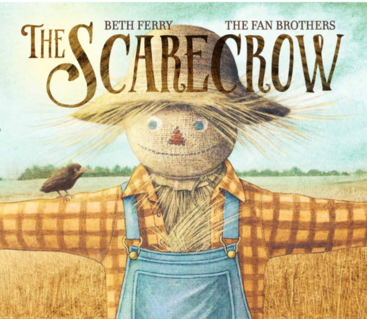 Written by Beth Ferry
New York Times bestselling author Beth Ferry (Stick and Stone) and the widely acclaimed Fan Brothers present this tender and affectionate picture book about a lonely scarecrow who saves a baby crow, and the loving and protective bond that grows between two unlikely friends.
A Junior Library Guild Selection *
"A welcome addition to autumnal storytelling."—Kirkus Reviews
"A novel twist on the theme of love between adversaries." —Publishers Weekly
Bestselling author Beth Ferry and the widely acclaimed Fan Brothers present a gorgeous and poignant picture book about two unexpected friends—a lonely scarecrow and a baby crow—and the special connection they share.
All the animals know not to mess with old Scarecrow. But when a small, scared crow falls from midair, Scarecrow does the strangest thing.…
He saves the tiny baby crow.
Soon, a loving and protective bond grows between the two unlikely friends. But is it strong enough to weather the changing of the seasons?
This tender and affectionate story reminds us of the comforting power of friendship and the joy of helping others—a tale that will inspire and delight children for generations to come.ome.