No Kimchi For Me!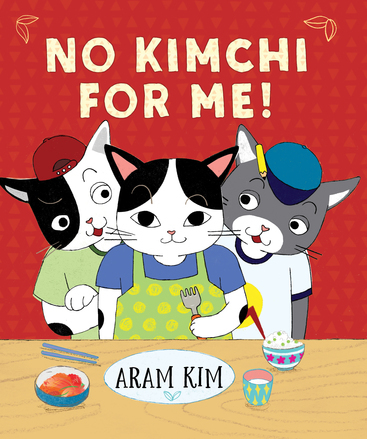 Written by Aram Kim
Illustrated by Aram Kim
Yoomi hates stinky, spicy kimchi-the pickled cabbage condiment served at Korean meals. So her brothers call her a baby and refuse to play with her.
Yoomi is determined to eat kimchi. She tries to disguise it by eating it on a cookie, on pizza, and in ice cream. But that doesn't work. Then Grandma shows Yoomi how to make kimchi pancakes. This story about family, food, and a six- year-old "coming of age" has universal themes, and at the same time celebrates Korean culture. A kimchi pancake recipe and other back matter are included.ded.