Monkey Brother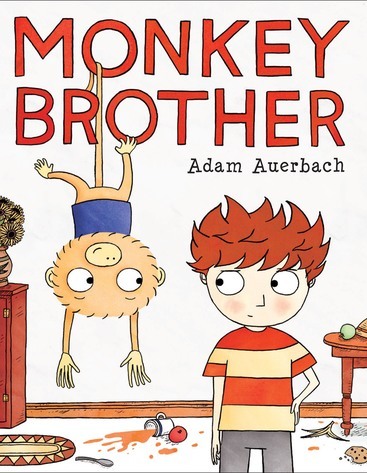 Written by Adam Auerbach
Illustrated by Adam Auerbach
A sweet and funny picture book about a boy and his younger brother (who happens to be a monkey).
Little brothers can be a handful. They're wild and messy. They follow you everywhere and they love to copy everything you do.
But what if your little brother was a monkey? Would he drag you into a special kind of monkey mischief?
Find out in this clever and surprising tale of sibling rivalry and unconditional love from an Ezra Jack Keats Honor Award winner.ner.