Marlo and the Dinosaurs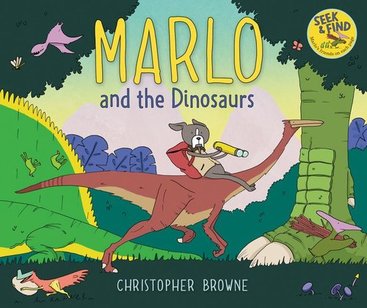 Written by Christopher Browne
Illustrated by Christopher Browne
Inspired by the author's rescue pit bull, this follow-up to Marlo is another stunning oversized picture book with colorful dinosaurs from every perspective and a new playful seek-and-find element for readers to pore over.
When Marlo wakes up from his afternoon nap, he spots something curious…
His investigation brings him into a lush jungle, where a whole new world full of colorful dinosaurs of every size awaits him.
With clever seek-and-find elements on each spread, this book is a feast of imagination and visual delights.