Dasha Tolstikova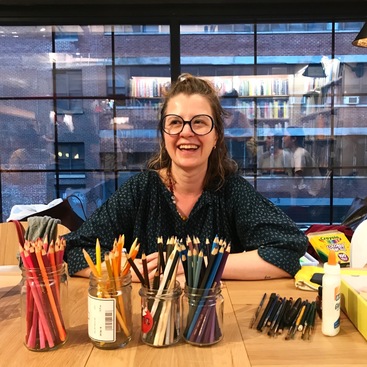 Dasha Tolstikova is a writer and illustrator. Originally from Moscow, Russia, she is currently based in Brooklyn, NY.
She is the author/illustrator of the award winning graphic memoir A YEAR WITHOUT MOM. Dasha also illustrated THE JACKET, by Kirsten Hall (New York Times Review Notable book of 2014); IF A T-REX CRASHES YOUR BIRTHDAY PARTY, by Jill Esbaum; FRIEND OR FOE, by John Sobol; and VIOLET AND THE WOOF, by Rebecca Grabill (Fall 2018). Currently, Dasha is hard at work on her new book CHAIR (Groundwood, Fall 2020) - her debut as a picture book author!
When not at her desk, Dasha enjoys spending time with her dog Muffin.